Integrated Production from Trial Production to Mass Production
Development and Improvement of Trial Production
We are working on various improvements to the process of trial production;for example, keeping the same shape but changing the trial material.
Especially in prototype manufacturing, we make efforts to manufacture to a quality and complexity beyond other companies by using our specialist knowledge and custom-built equipment.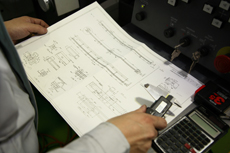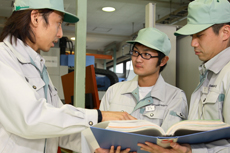 Patent Technology: DLC Coating
DLC stand for"Diamond Like Carbon", and is a technology to form a film from 0.5 to 3.0 micrometers on the surface of a work-piece. We were issued a patent for DLC coating technology by working hand-in-hand with device manufacturers in order to contribute to the enhancement of manufacturing efficiency of our customers.
DLC film formation is possible at low temperatures, so there is no concern about heat deformation or distortion of the work-piece during the process.
In addition, there need be no worries about cracking or peeling of the DLC film by ion implantation. It especially excels in durability and abrasion resistance, and can be used by a wide range of products because it is possible to coat stereoscopic work-pieces in addition to flat surfaces.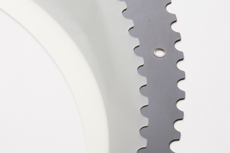 Joint Development with Machinery Manufacturers and Material Manufacturers
In order to respond to the demands of various customers, such as improvement in production efficiency and dimensional accuracy, we have developed an original production system and special equipment cooperation with machine tool and material manufacturers.
The pool of engineering knowledge acquired from each new challenge is fed back to each manufacturer, which contributes to improvements in machining efficiency and quality and reduces manufacturing costs. Moreover, as an agent of the material manufacturer, we maintain a good inventory of stock and we are able to accommodate various delivery and lot requirements. We actively promote the development of new materials of suitable functionality and durability.